FAQs - 1. Procedures for establishing a business
1-3) Please tell us more about initial costs for each configuration.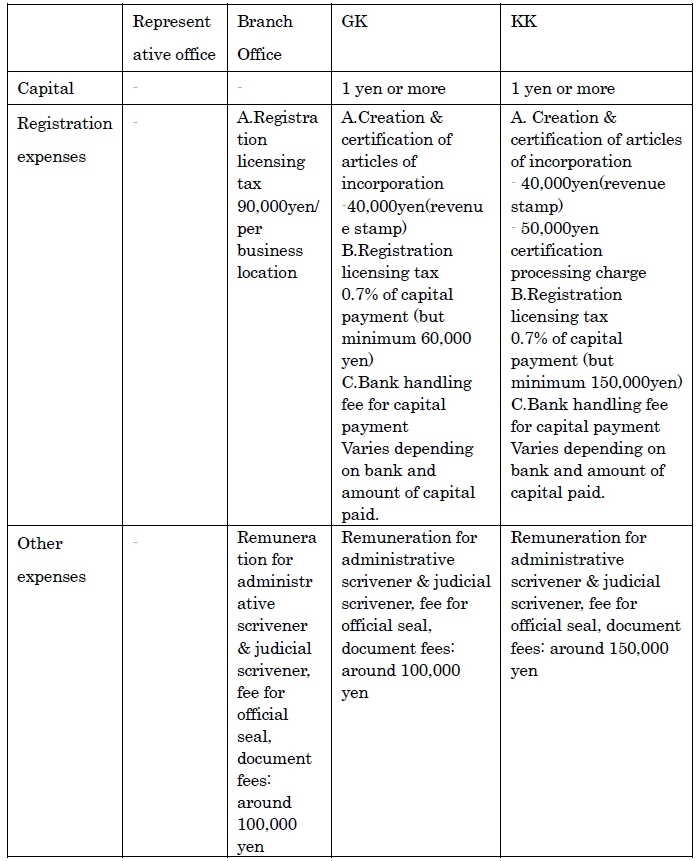 Note:The above-listed expenses are for establishing an initial foundation, and do not include any remuneration paid to accountants or social insurance labor consultants for submitting the necessary reports to the tax officer or social insurance office after establishment.